By Jan
Over 20,000 people stood in absolute silence, waiting. And then, after about five minutes, the familiar figure of the honored guest appeared. But it wasn't until Thomas S. Monson, prophet and president of The Church of Jesus Christ of Latter-day Saints greeted, smiled, and shook hands with those standing close-by that he sat down and the respectful audience was seated.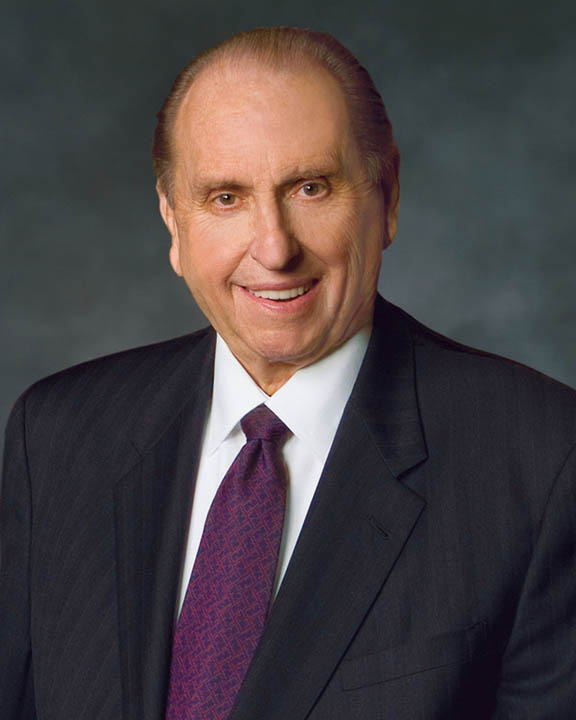 That was the first tribute of an evening of beautiful music, narration and birthday wishes for President Monson's 85th birthday celebration. Golden Days: a Celebration of Life, held at the Salt Lake City LDS Conference Center on Friday, August 17, 2012, centered on President Monson's dedicated service to the world.
"We are here tonight to honor his service," said President Henry B. Eyring, first counselor in the First Presidency. "We can do it tonight, tomorrow and as long as we live by serving others in the way he serves others."
Hosts for the evening were Steve Young, NFL football Hall of Fame quarterback and founder of the Forever Young Foundation, and Jane Clayson Johnson, Emmy award-winning national news correspondent and former co-host of The Early Show on CBS.
Dallyn Vail Bayles, professional actor, singer and recording artist, Metropolitan Opera tenor Stanford Olsen and singer and actress Rebecca Luker were the guest performers. Music and commentary highlighted President Monson's life and included some of his favorite songs, including Broadway tunes "Seventy Six Trombones" from the Music Man; "Tomorrow" from Annie; "All I ask of You" from Phantom of the Opera; "There But For You" from Brigadoon; and "Memory" from Cats. A deeply moving rendition of "Bring Him Home" from Les Miserables performed by Bayles brought the audience to its feet.
An impressive procession of nearly 200 Cub Scouts and Boy Scouts singing the Trail builder's hymn marched on to the stage and filled the aisles of the lower level of the center as a tribute to President Monson's four decades on the National Executive Board of Boy Scouts of America. He is the recipient of the Silver Beaver and Silver Buffalo awards, the Bronze Wolf (the highest international scouting award), and the Silver Fox Award from Canada. In a prerecorded message Bob Mazzuca, Chief Scout Executive for the Boy Scouts of America, not only wished a happy birthday but also praised President Monson for his contribution to scouting.
About half way through the program, the audience joined the hosts, the Mormon Tabernacle Choir and the Orchestra at Temple Square in singing a heartfelt "Happy Birthday" to the beloved prophet.
A documentary of President Monson's life detailed significant events, including his romance and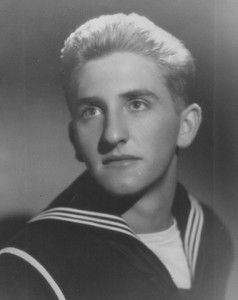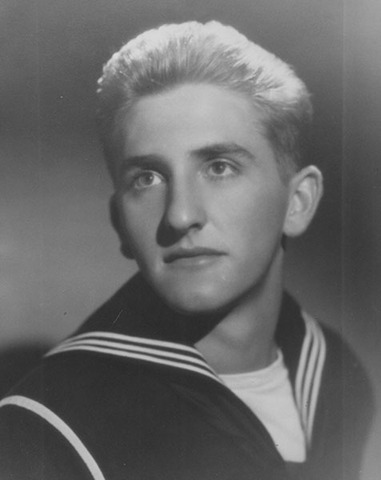 courtship of Frances Johnson, a coed at the University of Utah, and his service in the Navy during World War II which strengthened his commitment to live the gospel.
President Monson became a bishop when he was 22 years old and hung a picture of Christ in his office. Faced with difficult situations, he asked himself what Christ would do. That same picture has hung in every office–from bishop to president of the Canadian Mission and then as an apostle at age 36, and today as prophet.
The documentary explained that in 1968, President Monson promised the Latter-day Saints behind the Iron Curtain that they would one day have their own temple if they were faithful. At that time there were no buildings, no wards, stakes or mission. To them it seemed impossible but twenty years later, a temple was built in East Germany.
President Dieter F. Uchtdorf, Second Counselor in the First Presidency, recounted his experiences.
As a German I recollect the grand act of faith when during the Cold War you blessed our people and country behind the Iron Curtain with prophetic promises which seemed impossible at the time. The grandness of this historic moment was difficult for us to comprehend. Your faith stretched ours. That faith was rewarded, and we witnessed the literal fulfillment of your blessing. An Apostle of the Lord had been among us. We understood that President Thomas S. Monson was not only our friend, but that God was his friend.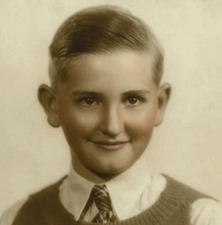 President Uchtdorf said that he had travelled to a regional conference in North Germany with President Monson. It had been several years, but he remembered the names of many members and wanted to visit, a former stake president and patriarch, Michael Panitsch. President Uchtdorf explained that brother Panitsch was bedridden, very ill, and unable to attend the conference.
"So President Monson said, 'Then we will go to him.'

I knew that President Monson had foot surgery shortly before the trip to Germany and could not walk without pain. When I shared with President Monson that Brother Panitsch lived on the fifth floor of an older building with no elevators but very high and long staircases, he only said, 'Dieter, don't you worry.' And off we went.

Every few steps he had to pause to get over the pain. He never uttered a complaint. He would not give up. He gave Brother Panitsch a beautiful blessing, cheered him up, and thanked him for his lifelong service.

Helen Keller said, 'I would rather walk with a friend in the dark, than alone in the light.' President Monson, you are a friend who brings light to the dark, and you are the prophet of God for our time. We love and sustain you. We pray for you."
President Eyring said that he had witnessed a tribute to President Monson in the desert of Arizona when they travelled toward the airport after the dedication of the Gila Temple. He recalled:
The prophet asked his driver to let him shake the hands of a couple and their small children who were standing in the sand at the edge of the road. There was not a house in sight, but as soon as President Monson began to shake hands with the children, more families began to appear. He greeted them all with a sunny smile and each smiled back in obvious delight. He bathed them in the warmth of the pure love of Christ, without concern for his own comfort and safety and oblivious to the reactions of anyone except those he loved and greeted.

The road and the barren hills reminded me of the land above the Sea of Galilee where crowds had gathered to feel the love of the mortal Lord.

Now, these Saints of the latter days were drawn to the Savior's prophet, an ordained servant of their day. And he blessed them by his loving, patient, undivided attention as they paid him tribute. Not only were those he greeted given a golden moment, but so were those of us who saw it happen. I am not the same, nor is any of the participants, because having felt that love, we are changed.

More than once I have remembered his example and gone out of my way and out of my zone of comfort to someone in need of attention, encouragement, and help.

President Monson has done so much of this, spoken and written, so movingly and even asked us to go as he has in the Lord's behalf to others. The Church has been changed across the earth for generations to come."
Reverend Monsignor Joseph Fitzgerald of the Catholic Diocese of Salt Lake City addressed President Monson in a prerecorded video tribute:
I have known you and Frances [and] some of your family for many years and have always been struck by the tremendous devotion all of you have for the betterment of other people, to the enrichment of our community, and of the greater world. . . . So many times I've heard you say, 'We can't let the hungry stay hungry, the homeless, homeless, or those without clothing, naked. We have to do everything we can together to help those people.' And you have.
https://www.youtube.com/watch?v=NpYagtCon2s&feature=youtu.be
About Keith L. Brown
Keith L. Brown is a convert to The Church of Jesus Christ of Latter-day Saints, having been born and raised Baptist. He was studying to be a Baptist minister at the time of his conversion to the LDS faith. He was baptized on 10 March 1998 in Reykjavik, Iceland while serving on active duty in the United States Navy in Keflavic, Iceland. He currently serves as the First Assistant to the High Priest Group for the Annapolis, Maryland Ward. He is a 30-year honorably retired United States Navy Veteran.